Veterinary Jobs in Dorchester and Weymouth
We are a forward-thinking and dynamic independent practice owned by Ellie, Giles and Jeremy, 3 of the vets working in the business. We believe that by providing a great place to work we will ensure our clients and patients get the very best of care. And because we work alongside our team we know them and the challenges they face.
We recently scored an excellent 44 on the OnSwitch TeamTrack survey, meaning our team are very satisfied with their workplace, and really love working here. The national average for veterinary practices is minus 6!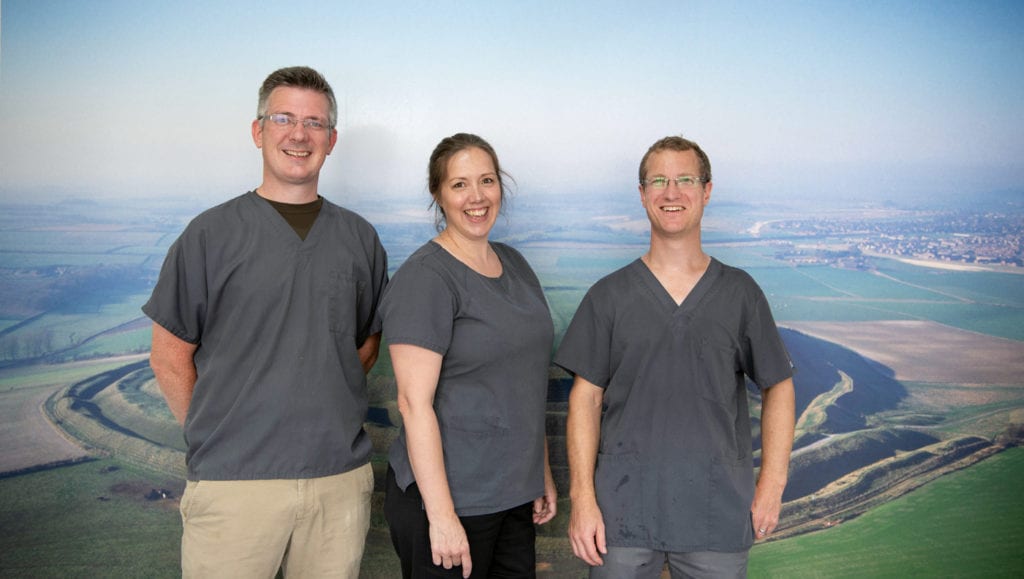 So how does that translate into your day-to-day life?
4 day week, with no more than 2x 2hr (15min appt) consulting blocks
Long gaps in the day to ensure you get some lunch, go for a run, walk the dog, do your shopping, do your admin/ phone calls and get away on time. 
Same day off every week
Early finishes on at least one day, 5 out of 6 weeks
5 weeks holiday plus Bank Holidays
1:6 rota for Out of Hours- and our on call is… not busy (The nurses won't let us use the Q word!). You can expect only a few calls over a weekend after morning consulting, looking after our own clients only. 
Out of hours bonus payment and TOIL for bank holidays
CPD, RCVS, VDS, BVA/BSAVA all paid for
Salary: New grad £30k+ support package/grad scheme inc VetGDP Advisor, Recent grad £35-45k depending on where you're at, Experienced vet £45k+. You know what you are worth and we won't insult you. 
No Vacancies?
We are always looking for exceptional people so please do get in touch if you are interested in working for us even if we have no positions posted currently or if you prefer part-time hours. You can send your CV and covering letter to Ruth Bennett RVN our Practice manager:
ruth@castlevets.co.uk