28th Sept – We are currently offering our full range of services in a socially distanced manner. Appointments may be made on our website, via Petsapp or by calling the clinic. To aid social distancing, appointments are required for all visits to us, including medication collection. When you have an appointment please wear a mask and come in to notify us of your arrival. Clients waiting to see the vet will wait in their car and then be notified when the vet is ready for them. You may be asked to wait in the waiting room during your visit whilst your pet receives treatment elsewhere. Thank you for your patience. Working together we can continue to give your pet the care they deserve, whilst protecting people visiting and working in the clinic. 
Open for consultations, operations and medicine collection by appt only.
Our Dorchester Vet practice staff are a friendly and knowledgeable team who pride themselves on always striving to match the needs of both you and your pet. We are a highly trained and experienced bunch, offering a phenomenal standard of vet care to the local community in Dorchester (Poundbury). 
Our main branch is a barn conversion, one of the only original buildings found in Poundbury, on the west side of Dorchester.
A gold standard Cat Friendly Vet practice
We make an extra special effort with all our feline patients, as we know how upsetting a trip to the vets can be for them.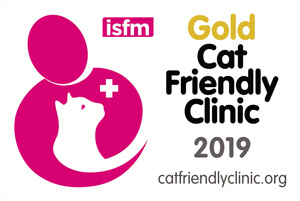 Air Driven Dental Equiment
Air Driven Dental Equiment