19th Jul – Like our colleagues in the NHS we will be continuing to follow social distancing and wear face coverings for the foreseeable future. We would ask that only one person per pet attends the clinic. When you arrive, please leave your pet in the car and come in wearing your facemask to let us know you have arrived. You will be given a buzzer and asked to wait outside. All medication collections are by appointment only to enable us to socially distance and effectively track and trace. Please phone or use Petsapp for all routine enquiries. Working together we can keep you and your pet safe and well.
Our Dorchester Vet practice staff are a friendly and knowledgeable team who pride themselves on always striving to match the needs of both you and your pet. We are a highly trained and experienced bunch, offering a phenomenal standard of vet care to the local community in Dorchester (Poundbury). 
Our main branch is a barn conversion, one of the only original buildings found in Poundbury, on the west side of Dorchester.
A gold standard Cat Friendly Vet practice
We make an extra special effort with all our feline patients, as we know how upsetting a trip to the vets can be for them.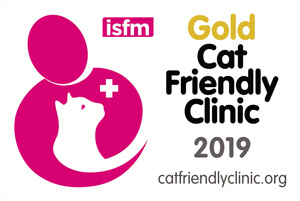 Air Driven Dental Equiment
Air Driven Dental Equiment
The map ID you have entered does not exist. Please enter a map ID that exists.